The Original Chapter #1 of the 700 Bowling Clubs of America
In 1942, Ferdinand (Ferd) John Lipovetz created the first 700 Bowling Club of America for any and all male bowlers who had bowled a sanctioned 700 series in league or tournament play. The La Crosse, Wisconsin Chapter was the very first in America, and is now known as the 700 Bowling Club of America Chapter # 1. The club started with 48 members and 2 honorary "turnkey" members. Ferd wrote its constitution and
bylaws
and invented the officers and "initiation". He designed the 700 C
lub
with two
meetings / parties
a year: one with the focus being initiation and the other for business. He designed the logos for the club as well. Additionally, he helped organize the La Crosse City Bowling Association in 1941. Before his death in 1963, he oversaw the installation of over 80 - 700 Club chapters nationwide. Ferd was inducted into the La Crosse Bowling Hall of Fame in 2017.
ATTENTION: Due to the coronavirus our fall meeting scheduled for Tuesday, August 18th
HAS BEEN CANCELED
***Click below for more details. Please contact Jeff Greene at 608-799-6409 if you have any questions.
***Click Here for 700 Club August 18th Meeting Cancellation Info***
Final Standings for the 2020
Chapter #1 700 Club Tournament
Sponsored by G.E.C.U. and Hosted by Pla-Mor Lanes
Team Champions
PB's (Pretty Boys)
2907 + 170 = 3077
Dom Boarman, Matt Sullivan, Marc Manninger, Randy Strangstalien
Low in the money: 2881
Doubles Champions
Seth Bonow / Josh Wrycza
1515 + 110 = 1625
Low in the money: 1492
Singles Champion
Nolan Callan
713 + 102 = 815
Low in the money: 735
All-Events Champion
Scott Cable, Jr.
2018 + 258 = 2276
Low in the Money: 2232
Honor Counts:
Randy Strangstalien - 805
Terry McKinney - 300
Andy Lee - 300
Terry Priebe - 300
Champions of the Prestigious Beta-Test Event:
Top BKS (Brutal Karaoke Singers)
Those to almost hit 3% of the correct notes AND lyrics simultaneously:
Rob Warren
James Jacobson
Lowest out of the Money and unwelcome in 2021: The 700 Club Doctor
Due to Lack of 2nd Weekend Entries the Leaderboard Remained Unchanged
Final Standings
Team Event
Doubles Event
Singles Event
All-Events
Thank you 700 Club Members!
================================================================================
King Pin- Gerry Betz
Pin Buoy- Jeff Greene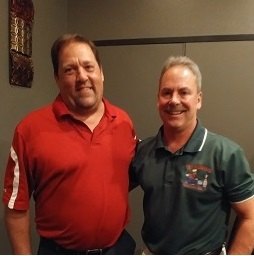 Contact Us:
Jeff Greene
608-799-6409
jgreene204@yahoo.com
Gerry Betz
608-792-2048
youngbeetz@aol.com
*The 700 Bowling Club of America is open to any bowler, male or female, who has bowled a 700 series in a sanctioned league or tournament play.